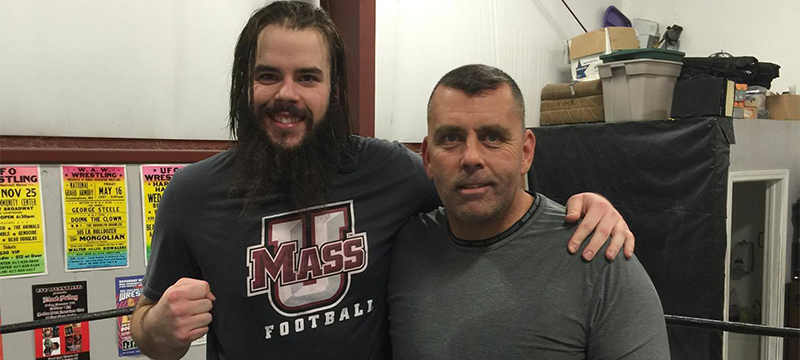 "Coach" Mike Hollow's love for the wrestling business runs deep. As early as five years old, he would sit glued to the television when wrestling was on. In his teenage years, he went to as many live events as he was able to, marveling at everything they do and wishing that he could someday be involved. After attending North Shore Community College in Danvers, MA, his chance finally came. A referee friend got him a job with the World Wrestling Federation.
For three years he worked his way up through the ranks there, starting as a member of the production crew. He helped put the ring together, drove the Brother Love set around the country to each show, and even set up the steel cage for Hulk Hogan and Andre the Giant at Wrestlefest in 1988. While doing all of this, he kept his eyes and ears open, soaking in all aspects of the business like a sponge.

Eventually, Mr. Fuji approached him with the suggestion that he take his career to the next level by learning how to wrestle. Heeding Fuji's advice, Hollow joined Walter "Killer" Kowalski's pro wrestling school in 1992. Training alongside future WWE superstars such as Triple H, Chyna, Perry Saturn, and Albert, Hollow discovered he had an intrinsic talent for teaching. Kowalski also noticed this and soon took Hollow on as a partner. Hollow then became the head trainer at the school and enjoyed several years working with Kowalski.

In 2001, a new opportunity arose for Hollow when he opened the Chaotic Training Center (CTC) in North Andover, MA with Jamie Jamitkowski of Chaotic Wrestling. Over the course of seven years, Mike created a strong reputation for himself and his CTC students both within and outside the industry. The school was featured in local and national media, including the Discovery Channel's "No Opportunity Wasted" hosted by the Amazing Race's Phil Koeghan.

Mike worked with a number of guest trainers and speakers including, Dr. Tom Prichard, Tommy Dreamer, John Laurinaitis, Pat Patterson and Triple H & Stephanie McMahon. Hollow and the CTC trained a whole new generation of superstars like Kofi Kingston, Damien Sandow, Darren Young, Tommaso Ciampa, Biff Busick, and Hanson.

After focusing on his family and personal life, Mike recently started working one-on-one with wrestlers to help them develop a more concentrated approach. In this new venture, lends his expertise to a number of New England wrestling schools, providing valuable supplemental training for wrestling students and working wrestlers who wish to expand their repertoire. This training is not a replacement for their regular curriculum but an augmentation to what they learn in class.

Working with Hollow, wrestlers are able to "clean up bad habits," develop their potential by identifying their weaknesses and strengths, and evolve their abilities, promos, and characters into well-rounded machines that are ready for any opportunity that may arise. Hollow's most recent protégé is Mark Shurman, who have seen much success and popularity in a short amount of time within the New England Pro Wrestling circuit.

Joining Hollow's Stable will give you a leg up in the wrestling business and will ensure that you have the foundation you need to succeed. Develop your destiny with Coach Hollow today!
---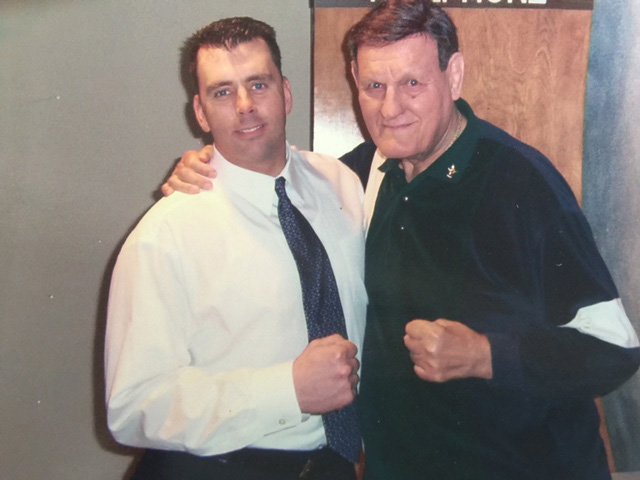 Walter "Killer" Kowalski
Walter "Killer" Kowalski & I had a special bond that developed out of mutual respect for each other over the years. If I could say what he instilled in me was "to make people notice you".
When I took over Killer Kowalski's school, I wanted the students to be noticed for what they could do in and out of the ring. My relationship with Walter started in 1992 and grew over the years. He gave me a wonderful opportunity to run his school. It was an accomplishment that I am very proud of to this day. He believed in me, and I am forever grateful.
Walter allowed me to impact so many lives in and out of the ring. There is no price tag on that, and students that work with me will not only learn from my experiences in the ring, but everything that Walter taught me as well.